Black People Don't Let Me Freestyle
, published on August 20th, 2011, is the second episode of season 2 and the twenty-eighth upload on the
DizastaMusic
YouTube channel.
Synopsis
This episode is a rant featuring Filthy Frank detailing an interaction between him and a group of African Americans. It consists of a 'hate crime' where a group of black people do not allow Frank to freestyle with them because he is Asian and has a 'small cock' .
Video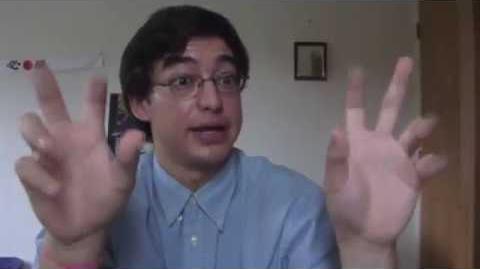 Video Description
Hi my name is Filthy Frank. I was furious when my black friends wouldn't let me freestyle rap with them. So I just had to make a video to express my true feelings. Subscribe for more profane rants.
Appearances
Trivia
In this episode we find out Frank has a small penis, and a horse cock.
Ad blocker interference detected!
Wikia is a free-to-use site that makes money from advertising. We have a modified experience for viewers using ad blockers

Wikia is not accessible if you've made further modifications. Remove the custom ad blocker rule(s) and the page will load as expected.