Chef
is a 2014 American comedy-drama film written, produced, directed by and starring Jon Favreau.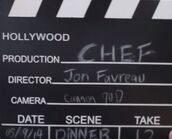 The movie taught Frank how to cook and therefore is labeled "the God" (who teaches the master that will educate the protégé)
After the frankisode VOMIT CAKE the Chef dvd/dvd casing has since been featured in almost every episode and spawned various refrences such as the Shrimpson Boys and "El Jefe"...
Gallery
Ad blocker interference detected!
Wikia is a free-to-use site that makes money from advertising. We have a modified experience for viewers using ad blockers

Wikia is not accessible if you've made further modifications. Remove the custom ad blocker rule(s) and the page will load as expected.