In DGPT Frank, Maxmoefoe and IDubbbzTV forcefully take Anything4Views into a tattoo shop to get a tattoo of PewDiePie's bro-fist icon and the word 'MEME' tattooed on his thicc ass and proceed to prank/show off the tattoo to some random pedestrians.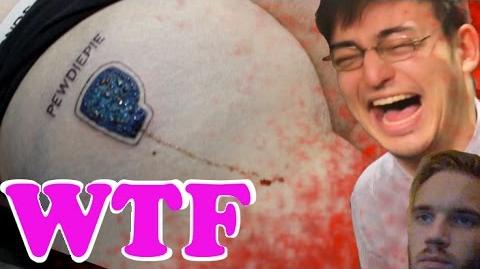 Trivia
This is the first time that Chef gets directly mentioned by their name.
Ad blocker interference detected!
Wikia is a free-to-use site that makes money from advertising. We have a modified experience for viewers using ad blockers

Wikia is not accessible if you've made further modifications. Remove the custom ad blocker rule(s) and the page will load as expected.