Filthy Shit was published on August 5th, 2011 and is the first episode in season 2 of the Filthy Frank Show. It is the twenty-sixth episode uploaded on the DizastaMusic Channel.
Synopsis
Filthy Frank shares with us a story of his explosive diarrhea. He is taking a shit when he realizes there is no toilet paper, so he goes and gets some. When he gets back he sees that there is shit everywhere.
Video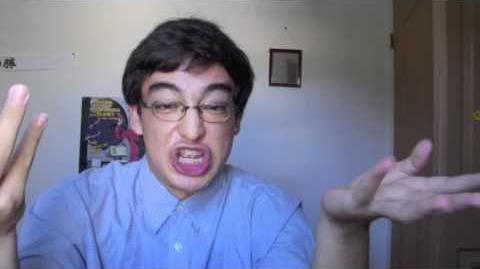 Video Description
I made a bet with a friend where If I can get this video to over 10,000 views, I can punch him in the nuts as hard as I can. So help us out!
I explore the wonders of explosive diarrhea and tell a story about my encounters.
Once again, I apologize. There have been technical problems and what not. SEX. IM A BIG FAGGOT.
Appearances
Trivia
Although not the first video made by him, this is the first video of its kind, and therefore is seen by some fans as the first episode of the Filthy Frank Show.
It is revealed in this episode that Filthy Frank has explosive diarrhea.
Ad blocker interference detected!
Wikia is a free-to-use site that makes money from advertising. We have a modified experience for viewers using ad blockers

Wikia is not accessible if you've made further modifications. Remove the custom ad blocker rule(s) and the page will load as expected.