First Day Of School was published on August 24th, 2011 and is the third episode in season 2 of the Filthy Frank Show. It is the twenty-eighth episode uploaded on the DizastaMusic Channel.
Synopsis
Filthy Frank describes what he does on starting a new school. He tells us about how he met some new kids, whom he insults for not letting him eat cereal with them.
Video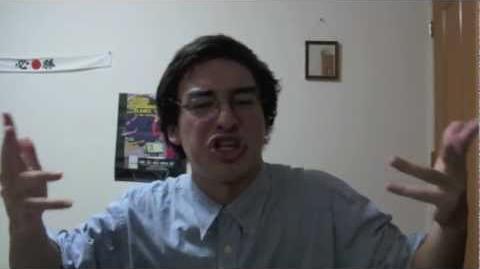 Video Description
Hi guys it's me Filthy Frank. I had my first day of school today, and I was outraged when these douche bags wouldn't share their cereal with me. I was PISSED off. Subscribe for more Filthy Frank.
Appearances
Ad blocker interference detected!
Wikia is a free-to-use site that makes money from advertising. We have a modified experience for viewers using ad blockers

Wikia is not accessible if you've made further modifications. Remove the custom ad blocker rule(s) and the page will load as expected.