Lil Jon falls off a table was published on June 19th, 2008 and is the first upload on both the DizastaMusic YouTube channel and of the entire show.
Synopsis
Lil Jon, a metal-faced Jamaican man, is dancing beside some tables when he gets the bright idea to dance on one of the tables. He happily dances on the table for a while, before his weight forces the table to fall on its side, flinging him off. He proceeds to run away, embarrassed by his actions.
Video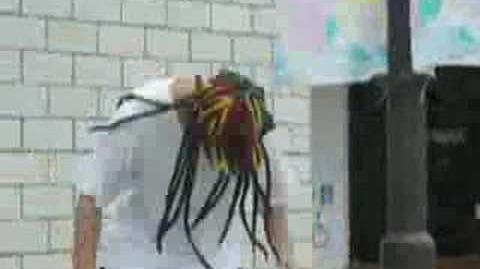 Appearances
Music
Trivia
This video, being the beginning of something incredibly cancerous, is idolized by the most faithful Filthy Frank fans.
Ad blocker interference detected!
Wikia is a free-to-use site that makes money from advertising. We have a modified experience for viewers using ad blockers

Wikia is not accessible if you've made further modifications. Remove the custom ad blocker rule(s) and the page will load as expected.