Speed Lord
Biographical info
Species
Lycra
Gender
Male
Born
Unknown
Relative(s)
Unknown
Residence
Unknown
Political info
Affiliation
Filthy Frank
Nationality
Unknown
Occupation
Frank's bodyguard
Rank
Frank's Summon
Miscellaneous info
First Appearance
7 EASY WAYS TO MAKE CHOCOLATE AT HOME
Role
Frank's Summon
Actor/Actress
George "Joji" Miller
"
You think that's all I got little bitch? Imma summon the Speed Lord, OH YEAH!
"
- Filthy Frank summons The Speed Lord
The Speed Lord is a Lycra that is summoned by Filthy Frank in the fight against Evil Dade. He is green, wears shades and has lightning marks on his cheeks.
History
In the battle against Evil Dade, Filthy Frank requires assistance. So, Frank decides to call upon Speed Lord, who shows off his incredible speed. He is immediately defeated by Evil Dade. He is not dead though, as he is seen admiring the abilities of Dade when he comes back from the Afterlife.
Abilities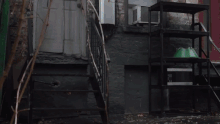 Speed Lord possesses incredible speed and an equally amazing strength of 1000000000000000000. When summoned, Speed Lord appears out of a green aura, similar to that of Frank when he left The Ricefields. Despite his enormous strength and agility, his defense and reflexes are poor as he was easily defeated by Evil Dade by one attack.
Major Battles
Frank, Pink Guy, Speed Lord and Dade vs. Evil Dade (Outcome: Won due to Dade).
Trivia
Ad blocker interference detected!
Wikia is a free-to-use site that makes money from advertising. We have a modified experience for viewers using ad blockers

Wikia is not accessible if you've made further modifications. Remove the custom ad blocker rule(s) and the page will load as expected.