"That nigga dead! World Star!" - World Star Filmer

About
World Star Entertainment is a powerful medium in the Ratchet Realm  that produces content for the ratchet realm's inhabitants. Videos are often inside looks of the deepest layer of the realm, with videos including bad start-up rappers (see BAD INTERNET RAPPERS ) and duels between warriors of the ratchet realm. Duels often include punching, grabbing of cloth, and gratuitous ratchet behaviors. As the duel unfolds, a World Star filmier will capture the battle on their mobile device in the horizontal position. This ensures that the final film will end up as one third of viewing capacity with a black bar on either side. The camera will also move very often to provide shaky footage.
World Star also pioneered one of the greatest meme stealing techniques of the modern era. The technique is performed when a meme is edited with a black bar above it with emojis and sample text such as "Cracking Up!" or "This Is Me When I Get Out Of Bed!" (See Figure 1)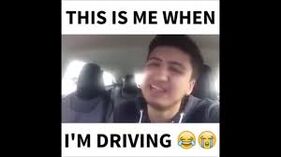 Apperences In Chronological Order
LOSER READS HATER COMMENTS 5 at 9:14[1]
Ad blocker interference detected!
Wikia is a free-to-use site that makes money from advertising. We have a modified experience for viewers using ad blockers

Wikia is not accessible if you've made further modifications. Remove the custom ad blocker rule(s) and the page will load as expected.